Multichannel Composer
Easily create hyper-personalized, connected customer experiences across email, SMS, MMS, WhatsApp and more to engage consumers in the moment – with no coding required.
Learn More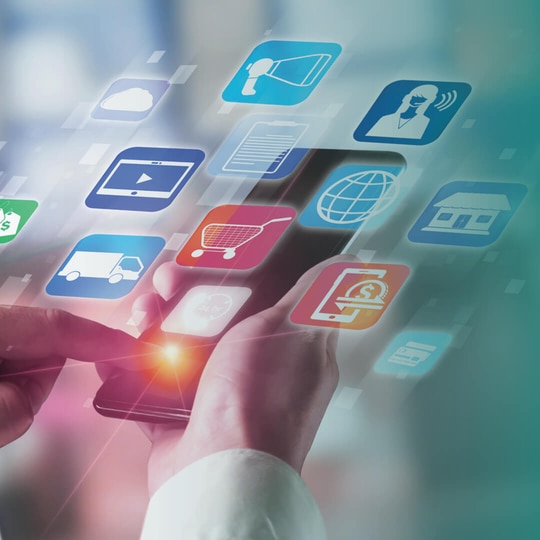 As consumers move toward digital-first experiences, opportunities abound for brands to connect with consumers in meaningful ways across the channels they prefer. In fact, research from McKinsey & Company finds that most consumers engage with three to five channels during their purchase journey or mission to resolve a request. This means brands can – and should – engage consumers across multiple channels with personalized messages at each stage of their journey.
At the same time, multichannel engagement creates a significant challenge for brands: how do you create personalized experiences at each touchpoint based on individual behavior and preferences, and where they are in the customer journey? How can you ensure consistency in messaging and branding? And perhaps most daunting of all: how can you achieve optimal marketing outcomes in the most productive, efficient way possible?
To address these needs, we are proud to announce the launch of Multichannel Composer, enabling brands to close the digital experience gap by empowering marketing teams of one or 100 to easily orchestrate hyper-personalized campaigns.
Only available through Acoustic Marketing Cloud, Multichannel Composer offers an intuitive interface that enables high-quality messages to be created across email, SMS, MMS, WhatsApp, and web forms all without relying on coding or developer support. In addition, relational tables and rules-based content allow teams to create hyper-personalization at scale, faster than ever before. This means all marketing teams – no matter their size, technical acumen, or industry – can create compelling multichannel campaigns that engage consumers in the moment.
Increasing Customer Lifetime Value with Multichannel Composer
Customers who have high-quality experiences are 3.6x more likely to buy additional products or services from a brand, making positive customer experiences critical to company growth. With Multichannel Composer, growing brands can engage consumers at the right time, in the right channel, providing a digital customer experience that keeps them coming back for more.
Plus, creating personalized campaigns has never been easier. Multichannel Composer offers:
Personalized content at scale: From simple, rules-based "if-then" scenarios to more complex data-driven content, Multichannel Composer supports the needs of all marketing teams to create hyper-personalized content – without involving technical or data teams. 
Expanded multichannel engagement: Reach consumers across email, SMS, MMS, WhatsApp, and through web forms with built-in, end-device previews. Android, iOS and smartwatch previews are available for mobile messages specifically. Mobile push is currently available in the Classic Composer interface and will soon be available in Multichannel Composer.
Zero-code composer: Intuitive interface with drag-and-drop capabilities to rapidly create high-quality, responsive messages across devices, without coding or developer support. Content can be seamlessly re-used across channels. 
Forms for privacy-first personalization: Capture zero-party data with web form composing capabilities, enabling marketers to create engaging campaigns based on consumer preferences. 
Self-serve segmentation: Easily create granular segmentations from available data sources – such as customer relationship management (CRM), customer data platform (CDP) or data management platform (DMP) solutions – without support from outside teams. 
Now, brands no longer need to rely on cumbersome, disconnected tools that require training and significant investment. We're making it possible to deliver on your customers' expectations for convenience and simplicity – across all marketing channels. Never miss out on an opportunity to increase brand awareness, solve customer struggle, or streamline the path to purchase. Multichannel Composer makes optimized customer journeys a reality.
For more information, visit acoustic.com/products/multichannel-composer or reach out to your Acoustic sales executive to schedule a demo. In the meantime, take a closer look at the intuitive composing experience below!
Authors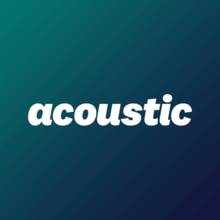 Acoustic
Acoustic helps businesses close the digital experience gap by giving them a holistic view into the customer experience and enabling them to deliver personalized experiences based on consumer needs and preferences. The Acoustic portfolio of companies helps businesses across industries to grow customer lifetime value with award-winning technology and unbeatable client success teams.