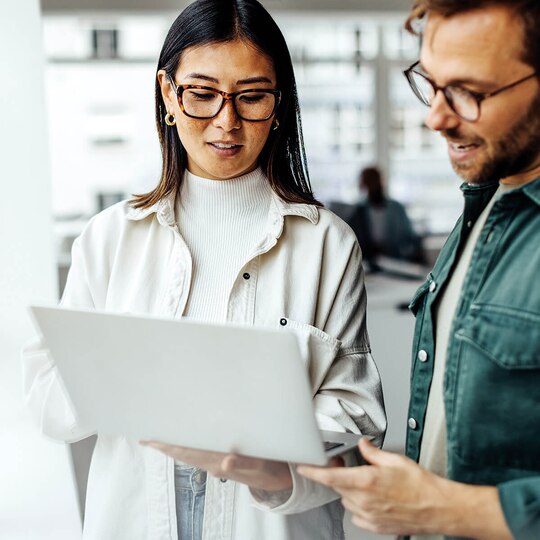 In our fast-paced, evolving digital landscape, engaging customers effectively and delivering personalized experiences has become more challenging than ever – especially with the lack of unified solutions that connect customer insight and brand action seamlessly in one platform. However, we're excited to share that this changes today.
Meet Acoustic Connect℠, a first-of-its-kind, all-in-one platform for multichannel marketing, personalized journey orchestration, and behavioral experience insights. With Acoustic Connect, marketers will gain unprecedented visibility from campaign to conversion, empowering them to leverage real-time behavioral insights for enhanced customer engagement and data-driven, intent-based strategies.
Better for customers. Better for marketers.
Too often, marketers rely on an incomplete view of the customer experience to create personalized communications. But without understanding the intent behind each interaction, personalization can only go so far.
Why settle for guesswork when you can have a comprehensive understanding of how your customers interact with your brand? To enable hyper-personalized experiences that keep customers coming back for more, Acoustic Connect offers unparalleled visibility by uncovering behavior-based signals that reveal every interaction throughout the customer journey. With real-time insight into why customers convert, abandon, or take other actions across your digital properties, you can craft personalized customer journeys that foster lasting loyalty.
Acoustic Connect also empowers marketers to manage and optimize campaign performance in real time, all within a single dashboard. No more reacting after the customer has converted or abandoned – now, you can be proactive and make the most of every engagement opportunity.
Visibility that drives rapid time to value
With the launch of Acoustic Connect, we're helping our customers be one-to-one with their customers. The all-in-one-platform features:
Multichannel Marketing: Streamline marketing processes across various channels, including email, social media, SMS, messaging apps, web, and more. Improve targeting and segmentation, and deliver engaging experiences through cohesive activation, automation, and management of marketing efforts.
Personalized Journey Orchestration: Craft multi-step customer experiences across diverse channels and touchpoints, utilizing highly relevant and engaging content tailored to individual customers' preferences, behaviors, and interactions. Move beyond isolated campaigns and disparate channels to deliver comprehensive, personalized customer journeys. 
Behavioral Experience Insights: Gain visibility across the entire customer journey by collecting, analyzing, and interpreting behavior-based signals derived from users' interactions on a brand's website or app. Leverage signals such as intent, frustration, and content and channel preferences to create captivating experiences that foster loyalty and fuel growth. 
Get ready to distinguish yourself in today's fiercely competitive marketplace and captivate every visitor more efficiently and effectively. Acoustic Connect helps you achieve measurable results, accelerate real-time conversions, engage beyond customer profiles, and deliver personalized experiences precisely when they're needed.
To learn more about the secret sauce behind our new, intent-based multichannel marketing platform, register for our upcoming webinar, Unleashing the Power of Behavioral Experience Insights: Elevate Your Marketing Strategy. You'll get an exclusive look at Acoustic Connect and discover how to unlock the full potential of your marketing efforts.